"Creative Closure Solutions for Premium Brands"
KOTOPACK is a company specialized in designing, manufacturing and finding the right outsourcing, for all kind of closures made in all kind of material: Wood, Zamak, Aluminium,Abs… for specialized Spirits.


The company has been founded by professionals with more than 30 years experience in the field of closures.


Since the beginning, we have been developing products to cover the needs for high quality and technical closures at very competitive prices to maximize the possibilities of each brand for enhancement and differentiation through their packaging.


Our headquarter is located near Barcelona, Spain.


Managers, Designer & R&D team, Technical Support and Customer Service are located in different areas according to our customer's needs.


Our team is focused in offering the best level of service to our customers in Europe, America and Asia.


Why choosing KOTOPACK is a good idea:
Our value proposition combines the best of our experience background in the industry.
Mediterranean creativity of experienced Designers & R&D team to create the best closure solutions for our clients.
Producing tailored solutions in China, the world's factory, complying European standards with a very competitive price.
We also can provide ROPP & GPI aluminium closures with all sizes and designs from our "industrial partners" in Europe.
Our Services, another of our strengths:
"Partners" of our customers before, during and after the purchasing process.
Technical & Customer Service Support during:
 1- Project Development.
 2- Production process.
 3- Start up.
 4- Logistics, where we are supplying your closures from our warehouse located in Spain, keeping Security stock.
Manufacturing facilities:
All our R&D and Support Team are located near Barcelona, our own office in Shanghai, 3 production partners in Southbound from Shanghai and 1 production partner in the northeast of Shandong.
We also have production partners located in Europe, to produce aluminium closures ROPP & GPI with all sizes and types.
All our installations assure the maximum safety, hygienic and quality of our products under ISO 9001 / SA8000 certifications renewed since 2008.
In the same manner, our Social Responsibility policies aim for our workers social development and the strict accomplishment of all the environmental laws.
We dispose of 40.000 m2 of factory area, divided into 4 different areas: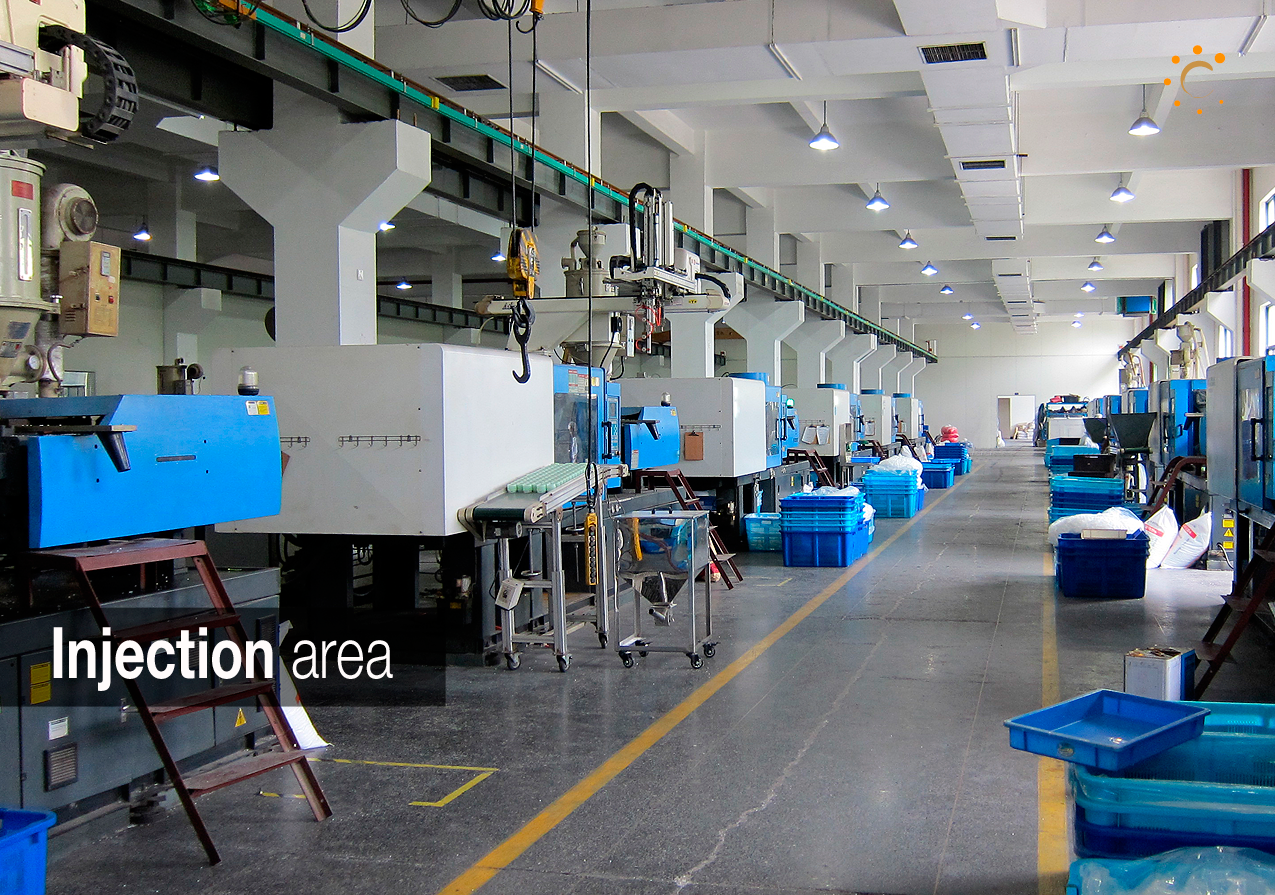 Our internal Technical team is responsible for the mold design and construction in close collaboration with the Design & R&D team in Barcelona.
All the process is made internally; we have a total of 34 CNC 5 axis machines. All the molds are tested and evaluated previously to the production phase. Samples are sent and must be validated for our Design Team and Client before the mold approval.